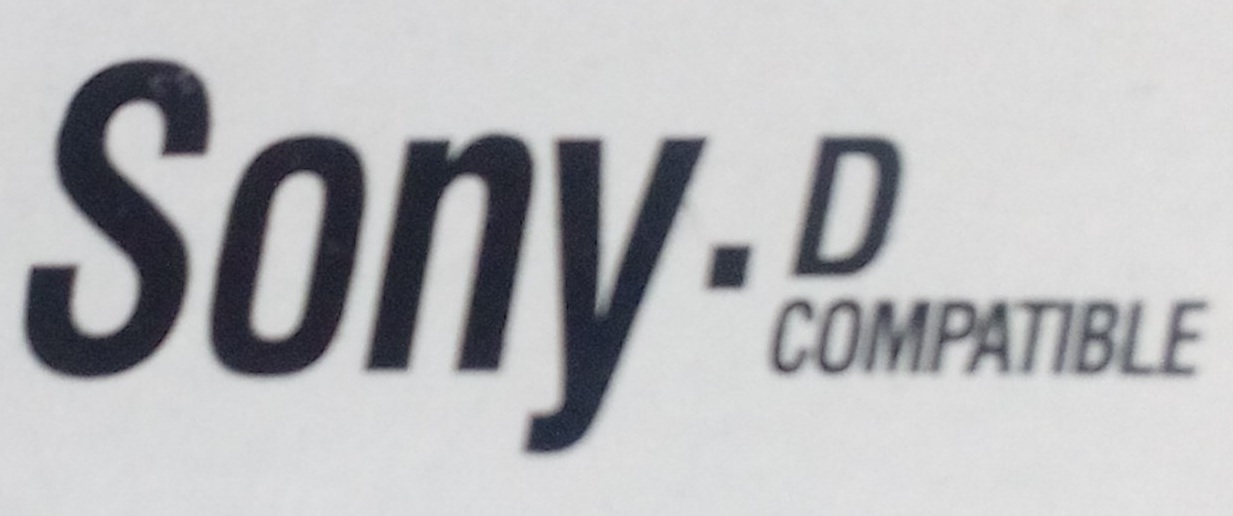 The short answer – Sony-D lenses are Sony-A lenses that have Advanced Distance Integration. D lenses have 8 contacts, non-D lenses have 5 contacts.
Buying Sony lenses could be confusing. So before I go straight to the explanation of what is Sony-D, I will explain the main differences and the evolution of the Sony lenses.
Sony produces cameras with two lens mount systems: E-mount and A-mount. E-mount is used on mirrorless camera bodies. While A-mount lenses are for the standard Sony unique Translucent Mirror type camera bodies. Yet, using the Sony lens adaptors like LA-EA1, LA-EA2, LA-EA3 or LA-EA4, A-mount lenses can also be used effortlessly on E-mount cameras.
The A-mount was originally Konica Minolta A-mount camera system, which is now used with Sony. Sony A-mount lenses are optically, mechanically and electrically identical to their Minolta predecessors Therefore, all Minolta AF (i.e. Minolta a-mount) lenses from Minolta are compatible with Sony alpha cameras. The older Minolta lenses for film cameras could be used on modern Digital SLR cameras.
The list of existing Sony A-mount lenses on Wikipedia.
Sony-A mount lenses in our web shop.
Also, could be confusing that the Sony-A mount is also called Sony α (the lower case to Greek letter alpha, often transliterated as Sony Alpha). To make it more complicated, Sony has caused even more confusion. Before, if the camera was an Alpha, it had an A-mount or alpha mount. If it was a Nex camera, it had an E-mount. Sony has come out with Alpha E-mount cameras. So it is good to be aware that not all Alpha cameras have Sony-A mount. If the camera says E-mount, it is not compatible with Minolta (and Sony-A) lenses without the Fotodiox lens mount adaptor. This found this website very useful when it comes to lens and camera compatibility.
Of course, as like many other models the Sony lenses are also going through transformation and development. The old Minolta lenses are not all D lenses, while most modern Sony-A lenses are all D lenses. You can quickly tell if a lens is a D lens or not by counting the number of contacts on the lens mount. D lenses have 8 contacts, non-D lenses have 5.
I have collected here some of the best explanations from different forums that explain why Sony-D lenses are better than non-D lenses:
" That doesn't have anything to do with the 'D' designation. In Minolta/Sony 'talk' the 'D' indicates that the lens has the 'D' chip, which gives distance information to the body. You're thinking that the 'D' means that the lens is optimized for digital cameras. However, as Minolta used the 'D' before digital came out."
"Sony now uses the term "distance encoder" in its lens descriptions, which as far as I know means the same thing as "Advanced Distance Integration" (ADI). Personally, I've never noticed that using ADI makes much difference in results."
"The Minolta 24-105mm f3.5-4.5 (D) Lens was one of the first lenses with ADI (Advanced
Distance Integration) flash metering system. The D indicates Distance integration"
"Sony-D-compatible" means the lens has 8 electrical contacts rather than 5 which allows additional data to be exchanged between camera body and lens, and that the lens sends focus distance information back to the body. The body can use the distance information to adjust the flash output if you select ADI flash mode. 8 pin lenses started appearing with the Minolta xi range (about 1993, I think), but ADI only came in about 2000 (with the Minolta 5/7/9 series cameras). Many treasured legacy lenses (e.g. the Beercan) are only 5 pin, and even today some current lenses are still only 5 pin, e.g. the excellent Tokina 11-16/2.8."
" The 'D' function was originally designed by Minolta to help with flash exposures when the subject was against a reflective background. The 'D' lenses were designed to work with the 5600HS D flash, and a body that was able read the 'D' distance information.
"This is how it works: Suppose you wanted to take a picture of a subject standing 10′ in front of you. Two feet behind the subject is a highly reflective surface. Normally, if you try and take a picture in this type of situation, the picture would come out with the subject being underexposed. This is because the light from the flash bouncing back from not only the subject, but the reflective background. Because of this strong reflection, the light output from the flash would be cut off before the subject is properly illuminated."
"With the 'D' system in place, the camera would know that you are focusing on a subject ten feet in front of you. Therefore the reflection from the background would be disregarded, as it is further away from your focused point. If you were to shift focus to the reflective background, then the camera would then measure the light from the reflective background and not the darker foreground."
"I believe every Minolta/Sony DSLR from the Maxxum 9 could take advantage of the 'D' chipped lenses and 'D' flashes. I'm not sure if Sony was found other uses for the distance information in the newer cameras."