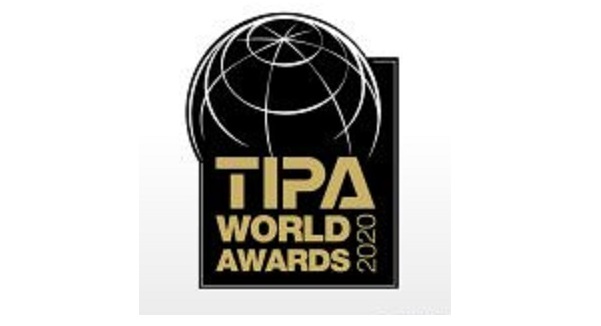 In Madrid The Technical Image Press Association(TIPA) announced the winners of the 2020 TIPA World Awards.
What is TIPA?
The TIPA Award is widely regarded as one of the best known and most prestigious photography awards. . TIPA both recognise and honour industry companies and their products and serve as an important benchmark and guide for consumers in making their purchasing decisions.
Since 1991, the TIPA World Awards logos have shown which are the best photographic, video and imaging products each year. For over 25 years, the TIPA World Awards have been judged on quality, performance and value, making them the independent photo and imaging awards you can trust. I cooperation with the Camera Journal Press Club of Japan (www.tipa.com)
The TIPA jury is made up of the world's best-known photography and imaging professionals.
2020 TIPA World Awards Process
Finalists are usually voted on at the TIPA general assembly by representatives from TIPA member magazines from around the world. The assembly was originally scheduled for mid-March in Las Vegas. However, when travel restrictions were established, the TIPA board implemented product recommendations and an online voting procedure for members globally.
Based on detailed tests and comparisons, a list of candidates and laureates are compiled.
List of 2020 TIPA winning products:
Cameras
Best DSLR Advanced Camera: Canon EOS 90D
The best DSLR Expert camera: Nikon D780
Best DSLR Professional Camera: Canon EOS-1DX Mark III
Best APS-C Advanced Camera: Nikon Z 50
Best APS-C Expert Camera: Sony A6600
Best APS-C Professional Camera: Fujifilm X-Pro 3
Best Full-Frame Expert Camera: Sigma fp
Best Full-Frame Professional Camera: Sony A7R IV
Best Full-Frame Photo / Video Camera: Panasonic Lumix DC-S1H
Best Medium Format Camera: Fujifilm GFX100
Lenses:
Best DSLR – Prime lens: Tamron SP 35mm f / 1.4 Di USD
The best DSLR macro lens: Laowa 100mm f / 2.8 2x Ultra Macro APO
Best DSLR – wide angle zoom lens: Tokina ATX-i 11-16mm f / 2.8 CF
The best DSLR – professional lens: Nikon AF-S Nikkor 120-300mm f / 2.8E FL ED SR VR
The best MFT lens: Panasonic Leica DG Vario-Summilux 10-25mm f / 1.7 ASPH
Best without mirror – Prime Standard lens: Nikkor Z 58mm f / 0.95 S Noct
The best mirrorless – wide-angle zoom lens: Sigma 14-24mm f / 2.8 DG DN Art
The best without mirror – Standard zoom lens: Sigma 24-70mm f / 2.8 DG DN Art
The best mirrorless – Telephoto zoom lens: Canon RF 70-200mm f / 2.8L IS USM
Best Professional Portrait Photo Lens: Canon RF 85mm f / 1.2L USM (DS)
Compact cameras
Best Expert compact camera: Sony RX100 VII
Best Vlogging compact camera: Canon PowerShot G7 X Mark III
Best Premium Compact Camera: Fujifilm X100V