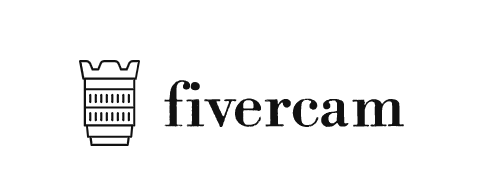 Fivercam is a small UK based online Camera shop with competitive prices and a growing number of Cameras, Lenses, Accessories and Much More.
About the products
We are selling only used items at the moment.
Our used items are all cleaned and carefully tested before they are dispatched.
They are going to be well packed and sent by a tracked postal service (usually Royal Mail or Hermes).
Why Fivercam?
One of the motto of our company to sell affordable cameras for a low price. Therefore, before you buy any camera equipment or gear somewhere else, we suggest, look at the same products at fivercam.com and you will not be disappointed.
Money Back Guarantee
For most of our products we offer you a money back guarantee if you return your order within 14 days, as long as they are received back in the same condition.
UK Orders (Only)
Ordering has never been easier. Simply order your products through our website. We delivered straight to you, quickly and fast. If you buy multiple items, your shopping cart will combine the posting price to make sure you pay a fair and reasonable price.
We do not sell internationally at the moment – UK Orders (Only)
Dispatch time: 2-5 working days. We dispatch all your orders from Monday to Friday (from Norwich). Most orders will be sent by Royal Mail or Hermes. Orders above £350 are normally sent by Royal Mail Special Delivery Guaranteed by 1pm. Please consider our dispatch time before making any order. Please note that some items might be on backorder and there might be a delay in delivery during the national holidays UK
Backorders are usually dispatched within 10 working days. You can always contact us after your order is placed (or even before you ordered) and we can tell you when your order is going to be dispatched. Please notice that occasionally postal services have disruptions or delays, especially during public holidays.
Returns, refunds & exchanges
Can I return it if there's nothing wrong with it?
Absolutely! We offer a 14 day returns guarantee on most items.
Your used goods must be complete and without damaging. New products must be unused and in 'as new' condition (e.g. if you have opened the box to examine the product you must have done so without damaging or marking the goods in any way). Goods should be returned with the accessories.
Please contact us before returning any item.
Cancellation
We can cancel your order free of charge before dispatch (see also the return options). If you have any question contact us on +447443781047 or send an email to office@fivercam.com.
Thank you for visiting our webshop!