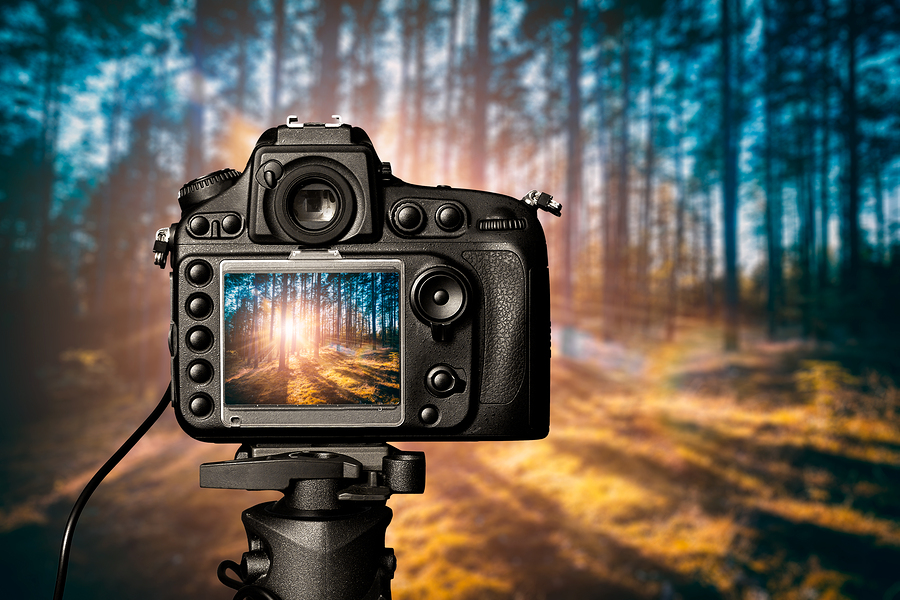 Buying DSLR: What to Look For
Are you considering buying a digital single lens reflex (DSLR) camera? Are you looking for the answer for most important questions, you need comprehensive advice and reveal what to look out for when buying – from the equipment to the manufacturer?
Our DSLR buying guide will help you find the right SLR camera.
Digital single-lens reflex cameras (DSLR) deliver the best image quality of all camera types and can be used most flexibly – even if their lead over mirrorless system cameras is shrinking. That's why more and more amateur photographers are swapping their compact cameras for a DSLR. But which DSLR model is the right one? And which one is right for you?
When buying a DSLR, you choose a system
All SLR camera manufacturers try to retain customers in the long term with inexpensive entry-level DSLRs. Because the fact is: Once you have decided on a brand, you not only buy a camera, but also commit yourself to a system – and later buy suitable lenses, flash units and accessories.
Even if photographic skills and technical requirements for the camera develop further, most photographers remain loyal to the system they have chosen, even as advanced or professional users. Accordingly, you should plan your entry into the world of digital SLR photography carefully.
What does DSLR stand for?
The abbreviation DSLR stands for Digital Single Lens Reflex. In terms of price, the cheapest and most expensive DSLR models easily differ by a factor of 10 – the differences in equipment are correspondingly large.
In this article our team has put together and answered the most important questions for you. So you are well prepared for the purchase of a DSLR camera.
What is the difference between DSLRs and other cameras?
Single-lens reflex cameras offer two major advantages over compact cameras:
The sensors that record the image are significantly larger. This enables a considerably better image quality.
Instead of permanently installed optics, there are interchangeable lenses. In this way, the camera can be optimally adapted to every imaginable task.
The so-called bridge cameras (also known as megazoomers) play a special role. In size and appearance, they are reminiscent of a DSLR, but in fact they are classic compact cameras with a small sensor and built-in lens that covers a very large range of focal lengths from wide-angle to strong telephoto. In addition, they often offer setting options similar to those of a single lens reflex cameras.
In terms of size and weight, the mirrorless system cameras are between compact cameras and DSLRs. They are still equipped with large sensors and interchangeable lenses and are now equal to DSLRs in terms of image quality.
In general, if you don't want to worry about camera settings when taking photos, a compact camera that makes all the important settings automatically is ideal for you. However, if you already have a basic knowledge of photography and now attach more importance to high image quality and many setting options, you cannot avoid a SLR model.
What are the advantages of DSLRs?
If it is only the image quality that counts and the purchase price only plays a subordinate role, then SLR cameras are best suited for everything, because they deliver better image quality than a compact camera in all shooting situations.
The less light is available, the greater the quality advantage the DSLR has. They score particularly well in atmospheric twilight or when taking pictures indoors without a flash unit.
A DSLR can be used flexibly thanks to interchangeable lenses (example Canon EOS-1D X Mark II with EF 400mm F2.8 lens).
In addition, DSLRs can be used universally. If you want to take photos carefree, with a suitable zoom lens and the automatic setting you can take photos as carefree as with a compact one. Conversely, thanks to the large number of different lenses and the ability to manually set all recording parameters such as sensitivity, shutter speed and aperture, you are equipped for every conceivable photographic task.
Another advantage that is often overlooked is the excellent ergonomics. The shape and weight of an SLR camera make it easy to hold and the large buttons and wheels make it easy to operate. The small compacts are often fiddly to use the buttons and difficult to hold because of the smooth (because pretty) surface. Compared to DSLRs, compact cameras are smaller, lighter and easier to use.
What are the disadvantages of DSLRs?
Of course there are also disadvantages. Size and weight score points in terms of ergonomics, but the DSLR does not fit in a jacket pocket, but is hung around the neck or carried in the hand. Neither of us does that all the time, so we miss some interesting motifs. And the purchase price of a DSLR with a few additional lenses can quickly be many times that of a compact camera.
Last but not least: Even the otherwise incredibly practical interchangeable lenses can be a disadvantage. If you don't have the right lens with you or if you change the lens in bad weather, moisture or dirt get into the camera interior and cause problems there.
How do DSLR systems from different manufacturers differ?
Since every manufacturer cooks its own porridge, you are already determined when you start. Let's say you start with an entry-level housing and two lenses. Then you can later buy a higher quality housing from the same manufacturer and continue to use the lenses without any problems. With a few exceptions, however, the lenses do not fit the bodies of other manufacturers.
Third-party lens manufacturers such as Sigma or Tamron offer their lenses with connections for the models of several camera manufacturers, but a lens built for Canon only fits a Canon and a lens built for Nikon only fits a Nikon.
Flash units are connected via a standardized hot shoe and look as if they can be used across systems, but they are not. Due to the complex automatic functions, you also have to replace the flash unit later when changing the system. In contrast, only simple accessories such as filters or memory cards are completely independent of the camera manufacturer.
Which DSLR systems are there? An overview:
Canon and Nikon are the top dogs in the field of large DSLRs with mirrors. They have most models and cover the entire range from entry-level ( e.g. Canon EOS 1300D , Nikon D3400 ) to professional models ( e.g. Nikon D5 , Canon EOS 5DS and 5DS R ). In addition, they score with the most extensive range of lenses and accessories.
Sony has clearly caught up in terms of depth and breadth of the range in recent years and impresses with many innovations. In addition to classic DSLRs with a fixed mirror (e.g. Sony Alpha 77 II ), they developed there. This construction principle offers a number of advantages, especially when the camera is also used for video filming. However, Sony is focusing more and more on mirrorless system cameras.
Leica, Hasselblad and Pentax with their medium format models serve the professional sector – prices in the high four-digit or five-digit range ensure that. Pentax also has a number of amateur and mid-range models in various categories, from the entry-level K-S2 to the full-frame DSLR1 .
Olympus now completely relies on the more compact models without mirrors, as do Panasonic, Fujifilm and Samsung. Sony, Canon and Nikon now also have such cameras in their ranges
The best SLR cameras with APS-C sensors
Canon, Nikon, Sony and Co: In our gallery we present the currently best DSLRs with APS-C sensors.
Are there DSLRs for specific purposes?
No. The area of ​​application of a DSLR is determined much more by the lens than by the camera itself. And here too, not only the focal length range is decisive, but also the initial opening. It determines the amount of light on the sensor and the depth of field and thus makes a significant contribution to image design.
Special DSLR properties are only required in exceptional cases. This includes:
Sports photography: In addition to a bright and long-focal length telephoto lens, a fast camera is required that can also create longer series with fast image sequences while maintaining sharpness. Professional devices such as the Canon EOS 1Dx or the Nikon D5 can do this.
Video: The top models from Canon and Nikon, on the other hand, are hardly usable for good videos in HD quality. Here, mirrorless system cameras are now more than a nose's length ahead of DSLRs. The lens must also be optimized for video and quickly adjust the focus without overshooting the target.
Outdoor: If you use the camera in places where sand, water and dirt clog it, it should be a more robust model. They can be found primarily in the professional class with steep prices, but more and more semi-professional DSLRs also offer dust and splash protection.
I still have old lenses from the analog era – is that a purchase criterion?
Some people would say "Under no circumstance!". New manufacturing techniques make better lenses possible, which is why modern lenses are superior to any "oldie" in terms of imaging performance. If you buy a DSLR because you want to get better pictures, working with old lenses often makes no sense. However, this is not always the true. There are some old vintage lenses that have a good quality and they are most of the time chap too.
Yet, it worths to mention: Even with suitable connections within a system, not all functions are transferred from the housing to the lens and vice versa (compatibility issues). So you lose a considerable part of the automatic functions of a camera.
What trends can be observed?
Buy your DSLR when you need it. The quality has once again improved significantly in recent years and it will remain so in the future. In addition to the trend towards larger sensors – i.e. more full-format cameras – their increasing resolution can also be observed. Faster processors also manage to store more images in less time and with better quality.
In the long term, the trend is increasingly towards mirrorless system cameras . Classic DSLRs are therefore far from being on the "Red List". Anyone entering the DSLR world today can be sure that they will still be able to access a top quality system in many years' time.