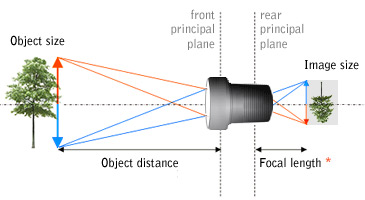 I often get the question what is actually better now, I would like to explain the difference between fixed focal lengths and zoom lenses.
Neither of the two is really better, it depends on what you want to photograph.
Zoom lens
A zoom lens makes life a lot easier for the photographer. We can easily zoom in on objects without moving. Of course, this zoom mechanism needs space. The lenses in the lens have to be able to move and this is usually at the expense of lens performance.
Disadvantages of the zoom lens
Due to the zoom mechanism, the lens is missing in other places. Most zoom lenses are very limited in terms of aperture . That is of course logical. The space that the zoom takes up in the lens is at the expense of the other elements. In the affordable price range, the lenses have a maximum open aperture of 3.5 – 6.3. It all depends on the lens and the zoom level.
Advantage of the zoom lens
Of course, the number one advantage is zooming. You don't have to change the lens if you want a different focal length . However, this can quickly become a disadvantage. I've learned more from prime lenses than I could ever have learned from a zoom lens. You think a lot more about the point of view and the perspective and don't just zoom in on your subject.
Prime lenses
A fixed focal length is a lens without a zoom function. I cannot change the focal length of the lens and have to walk to get closer to my subject.
Advantages of the prime lens
Of course, the lack of a zoom saves space. This space can be used for a large aperture or to make a lens smaller and more manageable. Fixed focal lengths already offer open apertures of 1.8 in a lower price segment.
Disadvantages of the prime lens
The photographer has to think & move. He has no possibility to zoom but can only change the image section by moving (sneaker zoom).
I don't really see that as a disadvantage myself. It has boosted my creativity enormously and fundamentally changed my thinking in photography.
Conclusion
My recommendation: Get a fixed focal length and only force yourself to take pictures with this for a certain time. It will give you a whole new view of things. You will know when you need a prime lens and when you don't. You will think differently and adjust your point of view and perspective on the prime lens. You learn to take photos in a completely different way and don't just zoom in on the subject lazily.