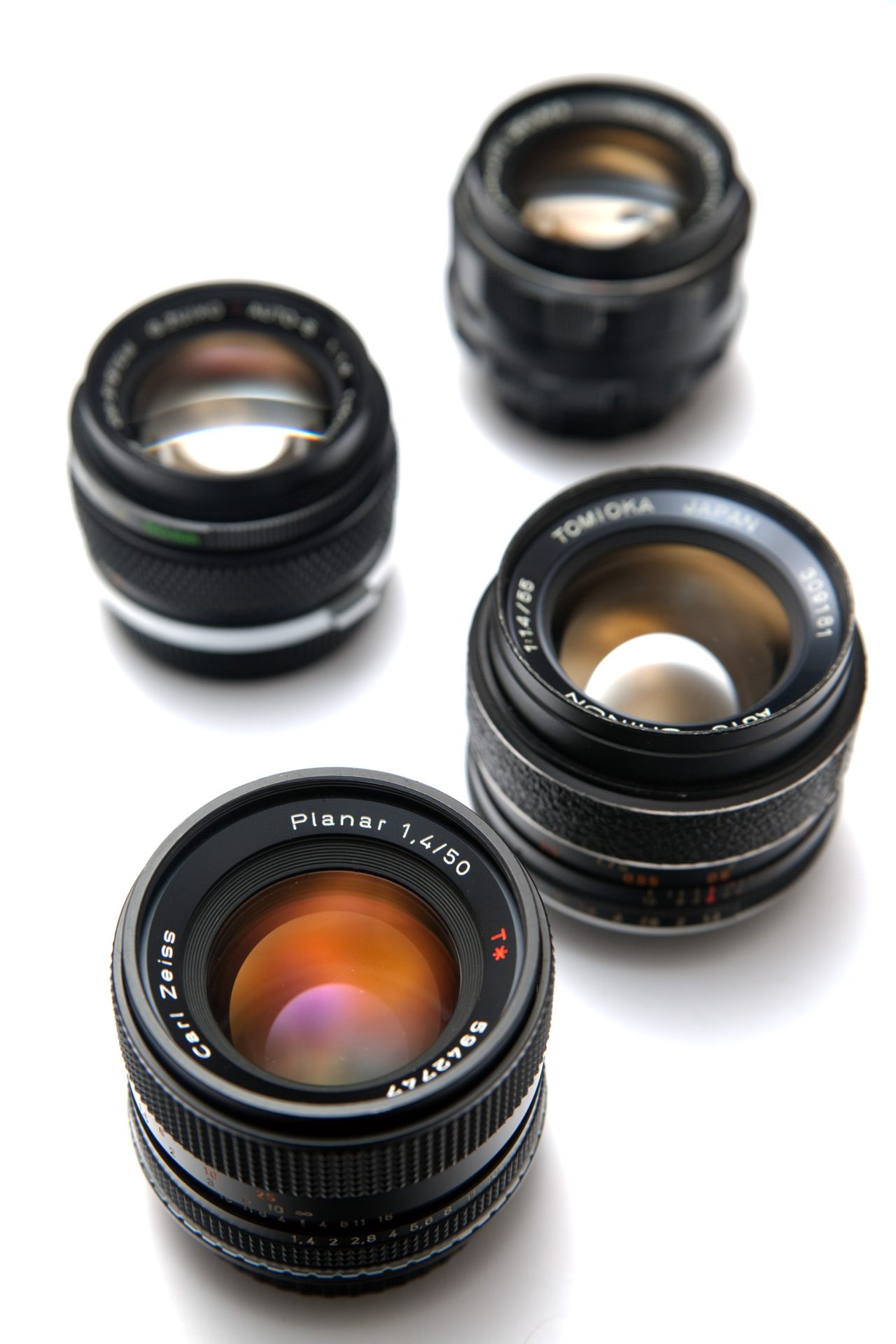 In photography and cinematography, a normal lens is a lens that reproduces a field of view that appears "natural" to a human observer.
The normal lens is a lens with a normal angle of view. This is approximately in the range of 40 to 50 ° or 40 – 60mm. But what is a normal angle of view? Think about how you perceive the world. Now try to transfer it to the camera. You don't see the world very far, but you don't see the world very narrowly either. You perceive your world as "normal". This is exactly what a normal lens should be, but let me go into a little more detail here.
Normal lens vs. human eye
Theoretically, a normal person perceives approx. 180 ° diagonally. That's an incredible amount. There are also lenses that can depict this, but this causes extreme distortion (fisheye). So we do not perceive the world with our full 180 ° field of view, but always concentrate on one area. You are probably reading this text on a monitor and concentrating on it. What happens in the corner of your eye is blurred.
So it is difficult to get two movable eyes into the field of view of a photo, but it works best with an angle of view between 40 & 50 °. The image doesn't look too wide (wide-angle lens ), but also not too narrow (telephoto lens)
In all of the sample images in this post, it looks like the person is standing in front of you. That is exactly the effect of a normal lens. Everything looks normal 😉
Use of normal lenses
Normal lenses are most commonly used in portrait photography. Of course you can also photograph other subjects with the focal length range, but they are best suited for portraits due to their natural effect.
Fixed focal length for beginners
I recommend a prime lens for beginners in this area. It gives a better feeling for perception and you neither get too much nor too little on the picture. It is best to use a 50mm lens here. Thanks to their almost symmetrical construction, these lenses are inexpensive, light and powerful, and perfect for beginners in photography.
With this lens you are forced to concentrate on your subject and the composition of your picture and you cannot "zoom in" on the world.
Buy recommendation 50mm fixed focal length
Canon: EF 50mm F / 1.8 STM *
Nikon: NIKKOR 50mm 1: 1.8G
Sony: SEL-50F18F 50mm F / 1.8 *
Photo with the 50mm 1.8 from Canon
Special feature of CROP sensors
There is a special feature with CROP sensors (APS-C or Micro 4/3). These sensors are significantly smaller than full format. Full frame sensors are used as an output for calculating the focal length . The actual focal length does not change with an image sensor, but the effect of the image and the relation between camera, subject and background do.
That's why I recommend a wider focal length when using an APS-C camera. Almost all entry-level cameras have an APS-C sensor
That's why I used a 35mm on an APS-C camera very quickly in my early days.
Of course, I also have a few recommendations for your APS-C camera.
PS Even with full format, 35mm sometimes work much better than 50mm, even if it is actually too angular to pass as a normal lens. Just give it a try 😉